About Historical Apalachicola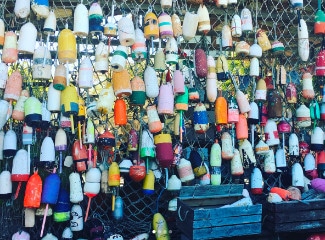 Apalachicola is Old Florida as it was meant to be. This small coastal city is at the center of Florida's rich history. Founded in the 1800s the historical town has kept its historical charm while embracing the new hip persona in the form of upscale restaurants, local boutiques and unique galleries.
Apalachicola is a walkable small town that offers several parks, guided nature trails and downloadable self-guided walking tours. Apalachicola's diverse and colorful past remains visible today as you stroll along the  streets where Victorian homes display historical charm. There are more than 900 historic homes, buildings and sites in the city's Historic District. Apalachicola is considered a "distinctive destination" by the National Trust for Historic Preservation based on its unique character, charm and dedication to historic preservation.
The Apalachicola River and Apalachicola Bay provide great fishing opportunities for both fresh and salt water fishing. If you love the outdoors, you can explore the endless waterways by kayak, canoe, riverboat or sailboat while in Apalachicola. After a day full of exploring Apalachicola you can dine at one of the many locally owned restaurants. Most of Apalachicola's restaurants feature seafood from the pristine Apalachicola Bay, Alligator Harbor and the Gulf of Mexico, including oysters, clams, shrimp and blue crabs.